Return to Industrial Telehandlers
Brandon 6 Telehandler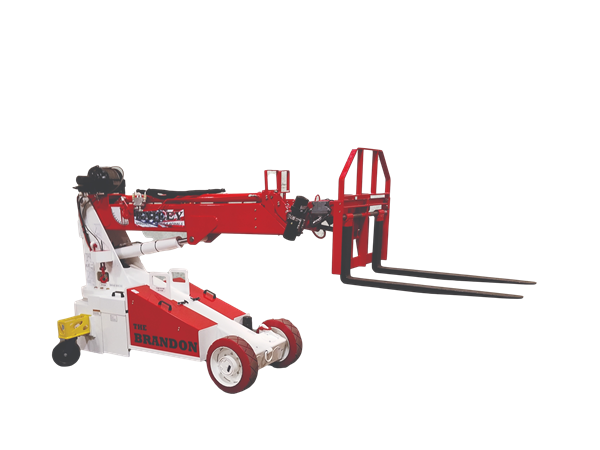 Brandon 6 Telehandler
The Brandon 6 Telehandler rental provides extensive glass lifting capability with significantly more reach than the competition. Other materials can be lifted including metals, granite, quartz, building panels and even concrete. 
Proportional Controls: Electric Joystick for Proportional Lift and Extend. Includes 2-Speed HI/LOW switch for precise slow speed control.
Boom: Base unit, 2 telescoping booms and one manual pull-out boom. Attachments replace pull-out boom.
Hydraulics: Gear Pump with Load Sense Dump.
Drive: 2 Wheel Drive and Braking with Joystick and Speed Dial to best provide inching control.
Rated Load Limiter: Displays rated load and actual load. Stops when rated load is reached. Detects which attachment is installed and automatically adjusts load parameters.
Progressive Function Control: Adjusts the maximum drive and lift speeds to limit unsafe operation based on the following:

Specifications
 24 Feet (7.33M) of Vertical Reach
16 Feet (4.88M) of Horizontal Reach
5,500 Lbs + Attachment
Woods Power Grip system
2 Wheel Drive, 2 Wheel Brakes
24 Volt Battery Powered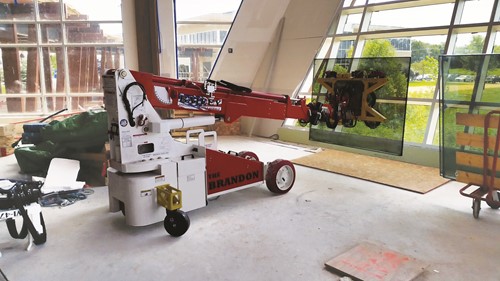 Glass Install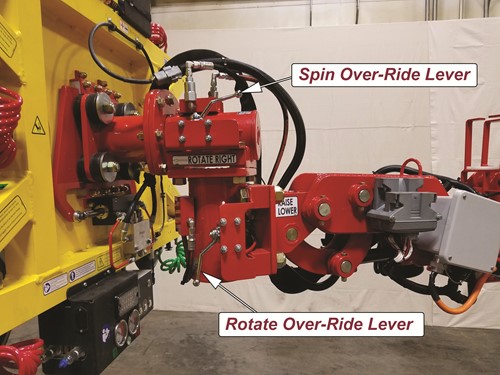 Rent this Equipment
Specifications
Hook Capacity: 6,000 lbs
Fork Capacity: 2,500 lbs
Winch Capacity: 3,000 lbs
Glazier Capacity: 1,100 lbs
Robot or Jib Capacity: 1,000 lbs
Reach: Industry leading reach with below grade capability.
Battery Power: 24V 435Amp-Hour
Electric Motor: 6HP Fan Cooled DC
Weight: 5,500 Lbs + Attachment
Steering: Rear Wheel
Charger: On-board 110 Volts AC
Additional Equipment to Rent