Return to Equipment
Hilman Traksporter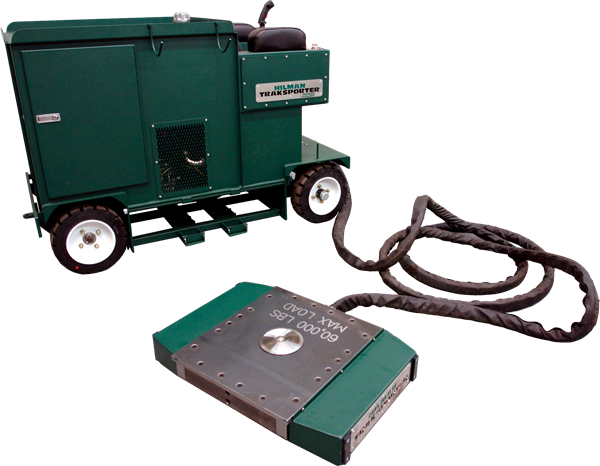 Hilman Traksporter
No room for a forklift on your job site? Moving something in a basement or upper level where a forklift won't fit in an elevator or the weight restriction won't allow for it?  
Hilman Traksporter is a self-propelled crawler system designed to move heavy machinery or other heavy objects safely, easily and efficiently while not damaging the floor surface. 
Rent the Hilman Traksporter to move heavy awkward objects in tight areas where it is difficult or impossible to use a forklift or other means.  Using the Hilman Traksporter eliminates the need to push or pull the object with a forklift, especially as equipment today is becoming more complex and sensitive to moving.
Customers are impressed with the quickness of the move and with the minimal disruption to their operation.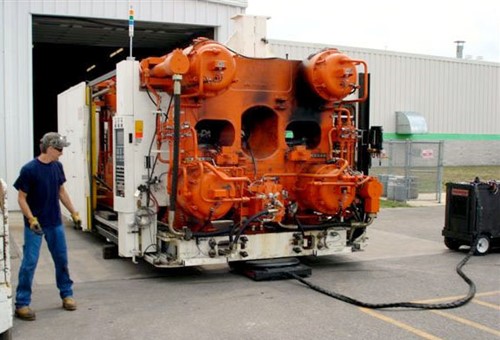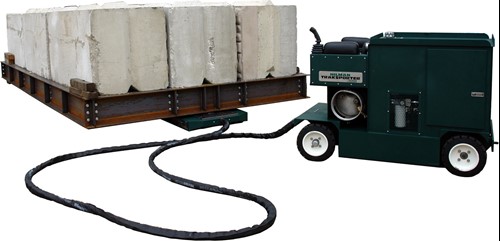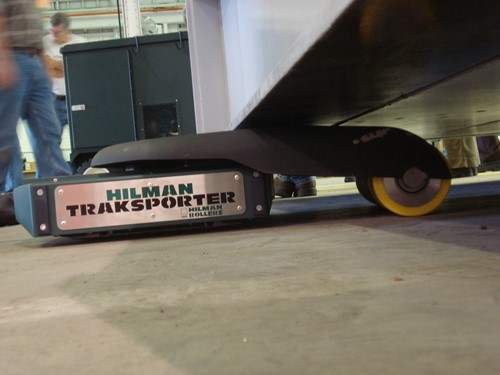 Watch the Traksporter in action moving loads up to 100 tons!
Rent this unit bare or with an operator to assist you with your heavy lifting project.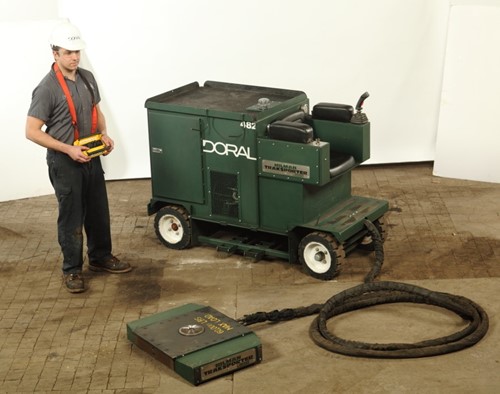 Also rent the 55 Ton Turtleback with 110,000lb load capacity!

Rent this Equipment
Traksporter
 Total weight only 1500 lbs.

Small size. Size of crawler unit 26" L x 31" W x 6"H.  Power unit measures 65" L x 30" x 44" H.
55 Ton Turtleback
55 Ton direct load capacity
Turntable height  = 8.5"
Swing Clearance = 22.5"