Return to Carry Deck Cranes
Grove GCD20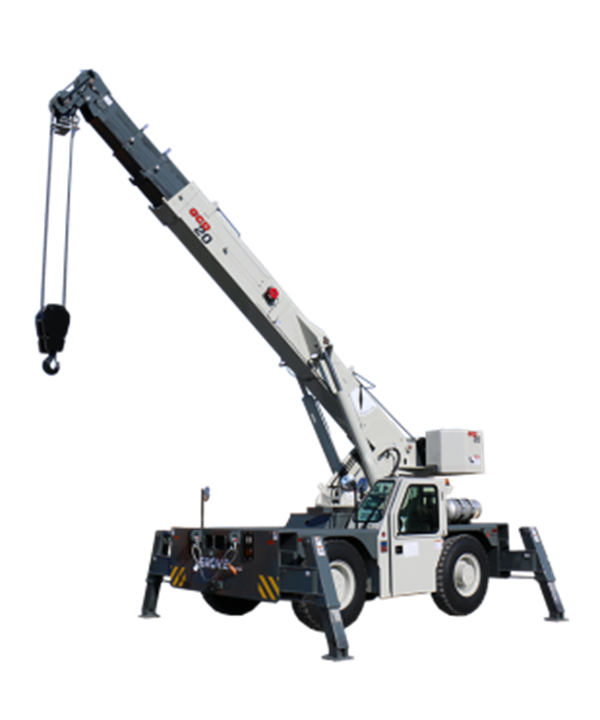 Grove GCD20
The Grove GCD20 is a 20-ton capacity carry deck crane rental, offering a four-section 54.5 ft boom with standard two-wheel drive/ four wheel steer capability, three-position pivoting boom head for low head room clearance and out and down outriggers that can be setup in several modes depending on  your jobsite requirements.
Reach and capacity to get the job done:
The 18.5 ft – 54.5 ft four-section boom can be enhanced with optional boom extensions.
The 15 ft fixed swingaway extension offers a maximum tip height of 76 ft while the 15 ft – 25 ft telescopic extension provides a maximum tip height of 86 ft. Both extensions can be offset 0, -15°, and -30° via the pivoting boom nose.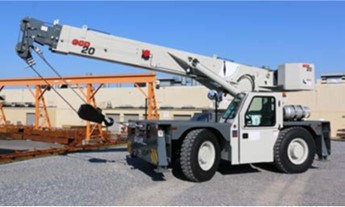 Outriggers
The GCD20 outriggers are two-position (0% and 100%) beam/jack style with inverted jack cylinders and pivoting pad.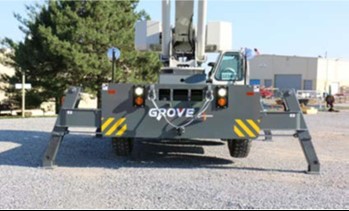 Pivoting boom nose
Three-position mechanically offset (0°, 40°, and 80°), lowers boom nose head height by 1.33 ft when pivoted fully forward. Negative pivoting of 0°, 15°, and 30° allows boom extension offset capability.
Operator cab
Modern operator control layout with hydraulic proportional joystick controls, tilt steering wheel, and automotive dash panel gauges and indicator lights.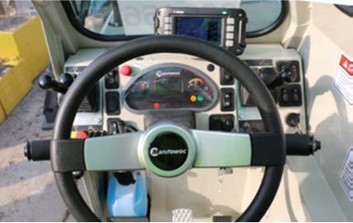 Jobsite Benefits:
Optimized productivity

Hydraulic proportional joystick controls via load sensing piston pump hydraulics provide smooth and efficient operation. Optional RCL system with Work Area Definition System(WADS) and datalogger capability helps to improve operations.
Outstanding versatility and durability
Split cab door with sliding glass window and tilt steering wheel for added operator comfort. Two-position out and down outriggers help to maximize load charts to meet space requirements. Full LED lighting package offers improved visibility and last longer
than traditional light bulbs.
Piston pump hydraulics
Provides excellent multi-function operation speeds. 
Rent this Equipment
Working Range and Load Charts
Additional Equipment to Rent