CVC Versa-Lift Forklifts
Combat Veterans to Careers (CVC) is a charity, nonprofit organization committed to supporting combat veterans and their families. By renting this CVC wrapped Versa-Lift forklift, a portion of your rental costs are donated to this cause. Request a quote for pricing and availability.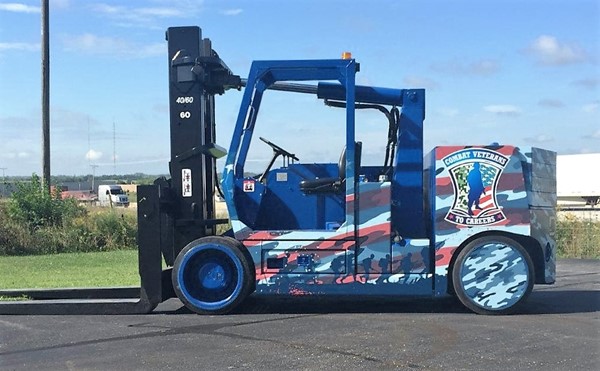 Rent the "Combat Veterans to Careers" Versa-Lift Show your patriotic spirit by renting the CVC 40/60 Versa-Lift forklift. A portion of your rental will be donated to the CVC!
View Details