Return to Hydraulic Gantries
Enerpac SL400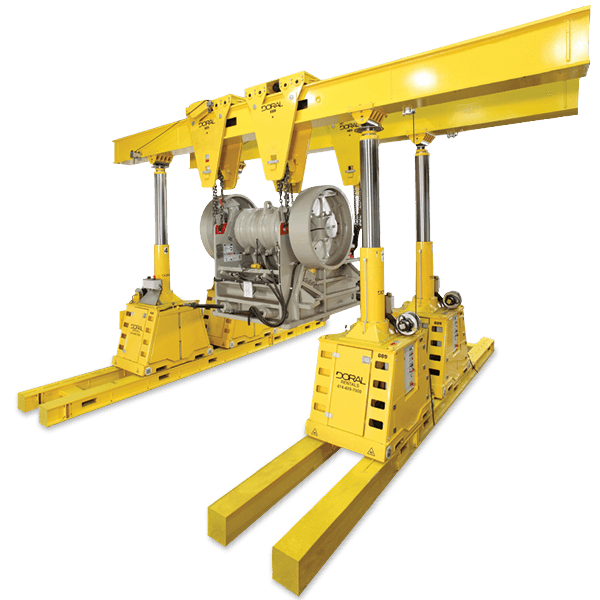 Enerpac SL400
With a lifting capacity of 450 tons (4000 kN) and a maximum lift height of 30 ft. (9140 mm) the SL 400 is a cost effective alternative to a traditional crane for numerous applications. Each tower is equipped with a three-stage telescopic cylinder. All Enerpac gantries comply with ASMEB30.1-2015 safety standard and are witness tested by an independent third party.
Rent this Equipment
Self-propelled wheels provide synchronized travel in a smooth continuous manner.
Wireless control unit allows for easy synchronized control and monitoring of lifting and travel operations while providing optimum visibility of the load.
Side shift - electric drive unit for shifting a load along the header beam, sold in sets of 4 (optional transportation stand available).

Header beams - available in 26.24 ft. (8 m), 32.80 ft. (10 m) and 39.36 ft (12 m) lengths, sold in pairs.
Lifting lugs - mechanical links connected to the header beam for lifting a load, sold in sets of 4.
Skid track - provides a level surface for proper operation of gantry and reduction of ground bearing pressures, sold in 9.84 ft. (3 m) and 19.68 ft. (6 m) sections.
Tarpaulin Cover - provides protection from the elements for the gantry leg during storage.