Return to Hydraulic Gantries
Enerpac SBL1100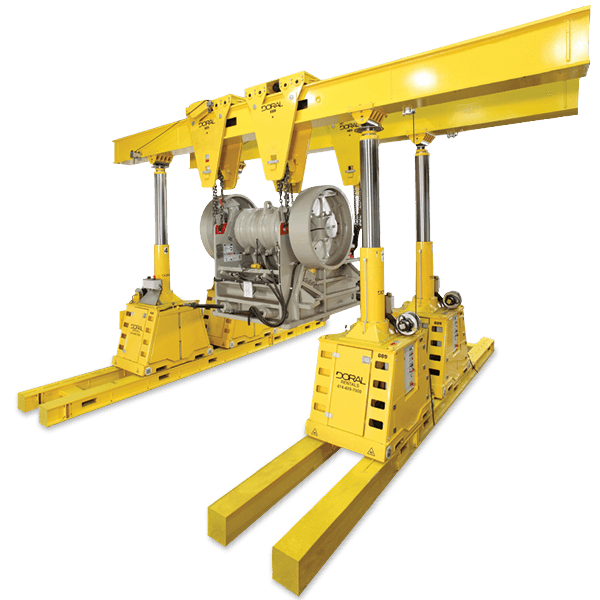 Enerpac SBL1100
With a lifting capacity of 1178 tons (10484 kN) and a maximum lift height of 39.38 ft. (12002 mm) the SBL1100 is a versatile alternative to a traditional crane for numerous applications. Each tower is equipped with a three-stage telescopic cylinder protected by octagonal boom sections which are connected to the cylinder ensuring correct scoping of the gantry. All Enerpac gantries comply to ASMEB30.1-2015 safety standard and are witness tested by an independent third party.
Rent this Equipment
Octagonal boom provides added strength for increased capacity and lifting height.

Foldable boom enables easy transport and setup.
Mechanical locking allows load holding for extended periods of time.
Self-contained hydraulics enable an easier setup and eliminates trip hazards associated with hydraulic hoses.
Self-propelled tank rollers provide synchronized travel in a smooth continuous manner while ensuring optimum load distribution.
Wireless control unit allows for easy synchronized control and monitoring of lifting and travel operations while providing optimum visibility of the load.
Chassis 24,000 lbs
Removable Counterweight 6,000 lbs
Boom 3,000 lbs
Forks 1,500 lbs
Total Gross 34,500 lbs